And embrace the proactive stream
If your data is in silos, you're behind.  If you're not using real time data streaming solutions, you're behind. It's time to get ahead and stay ahead.  Partner with Albanero – a team of technologists and business experts helping companies leverage technology to solve business problems.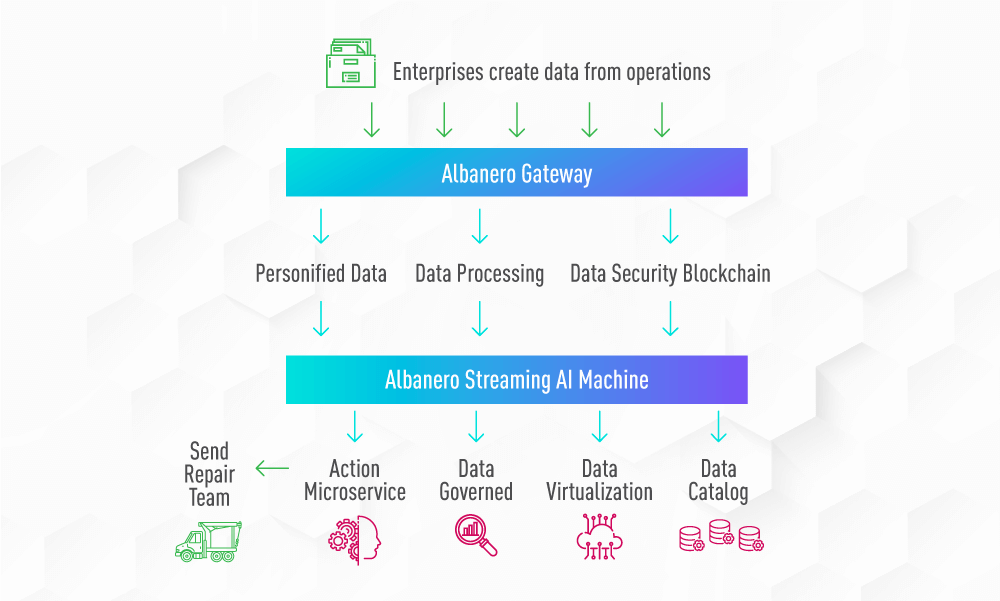 THE ALBANERO MODERN ARCHITECTURE
We develop enterprise information strategies ranging from topics such as AI, Data Analytics, Enterprise Architecture, Emerging Technologies, Blockchain, and the IoT (Internet of Things).
Change the face of your business with:
Benefit exponentially by leveraging: